It has not even been two years since the arrival of Firefox 2, the version of the open source browser that built up on the success of the first Firefox version (and 1.5) by further denting its way into the desktop browser market share, taking Internet Explorer head-on.
With recent reports of Firefox gaining 29 percent browser market share in Europe, even nearly 50 percent in parts of Europe, Firefox version 2 proved its mettle as a stable browser that didn't let you – neither the user nor the developer – down.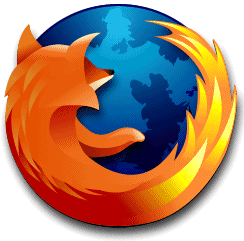 Now make way for Firefox 3!
The good folks at Mozilla have released the first Release Candidate of Firefox 3 to the public.
It looks pretty solid. If you, like me, love getting your hands dirty (and your computer for that matter) before others, then download Firefox 3 RC1.
Caution: With my initial experience of installing Firefox 3 RC 1, it is not going to be such a smooth ride as far as the extensions and themes are concerned, so be ready for that. More on it in my next post.